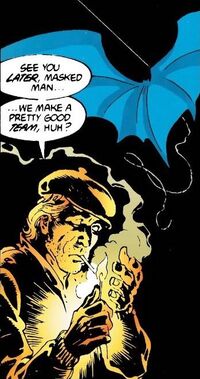 This guy is a badass... almost. He virtually created Batman. Why did Bruce Wayne decided to become the Batman? It's Chill's fault; because all he did was being true to himself.
He just chilled the fuck out and took out Wayne's parents without remorse. Well, almost remorseless. As soon as Wayne tracked him down, he made a grave mistake by totally making himself look guilty (well, he technically is) and felt totally sorry for what he did. In the end, karma gladly became his personal Grim Reaper.
Moral of the story here?
Just
CHILL
the fuck out
, people.
No matter whatever it is we did; never regret it, 'cause some things are just beyond our control.